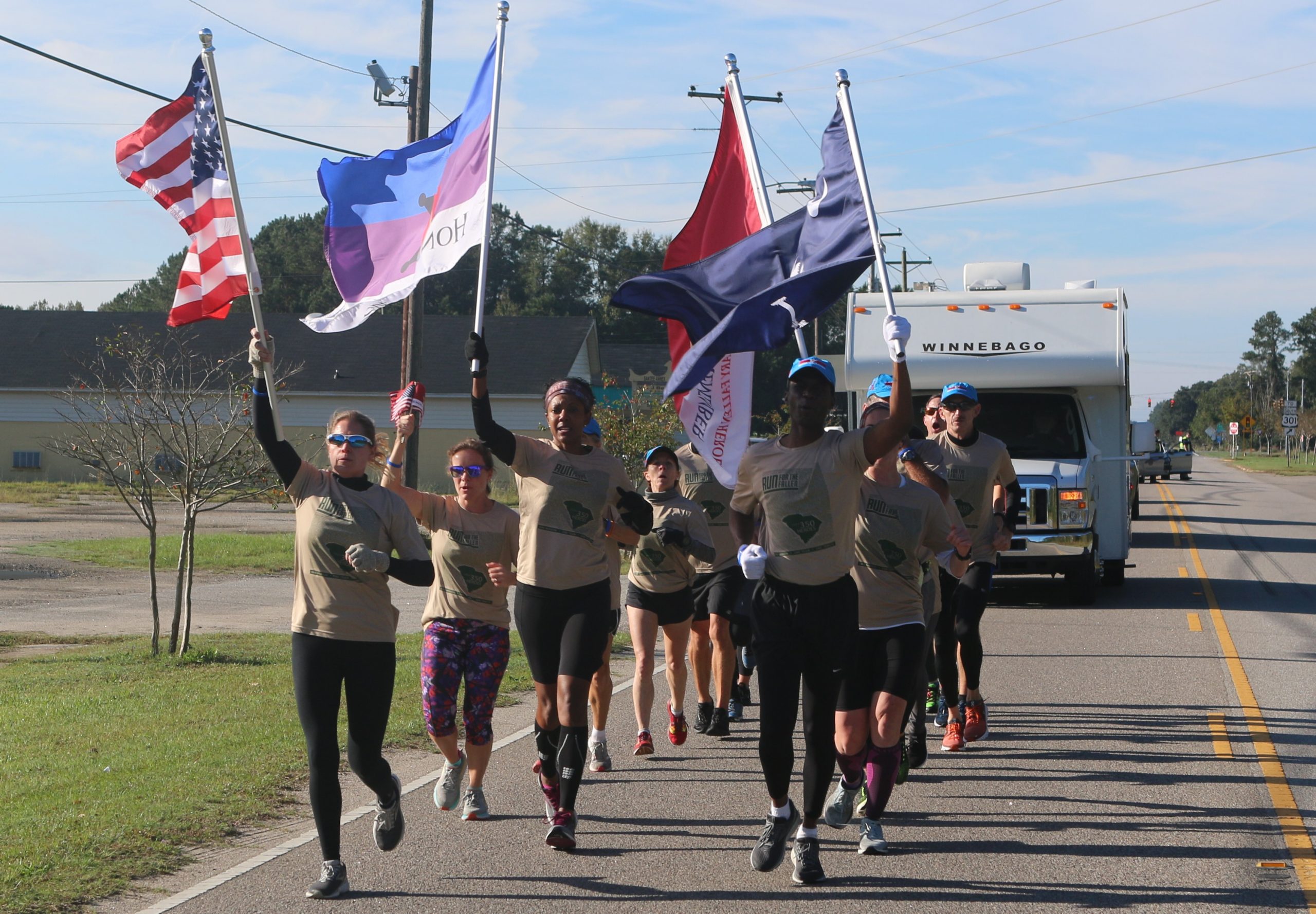 CORE RUN TEAM
SERIOUS RUNNERS ONLY, PLEASE  - We are assembling a small group (16 max), of active duty, former military, and dedicated civilian runners to comprise a Core Run Team committed to a 3-day, 122-mile tribute Run from Charleston to Columbia.  The Run will begin at 6:15 AM at Liberty Square in Charleston and conclude at the South Carolina State House in Columbia.  The Run has a specific timetable for each Hero Marker throughout each day, and runners need to be flexible, willing to run on any given day and when needed - RAIN OR SHINE.
Each runner must be physically capable of a consistent 8-9 minute/mile pace for 2-3 mile legs.  Core teams will rotate in-and-out over the 3-day period.  We are not looking for quantity of runners but for a solid team dedicated to the remembrance of those who gave their lives and their families.  This route will be grueling at times due to weather conditions and hilly areas of South Carolina as we near Columbia, and a specific pace must be maintained in order to stay on schedule and greet awaiting families.
If you are interested in becoming a part of our core team or desire to run any of the 122-mile distance, contact us here.
This year's South Carolina Run for the Fallen Core Runners Are:
TO BE ANNOUNCED
Meet This Year's South Carolina
CORE RUN TEAM