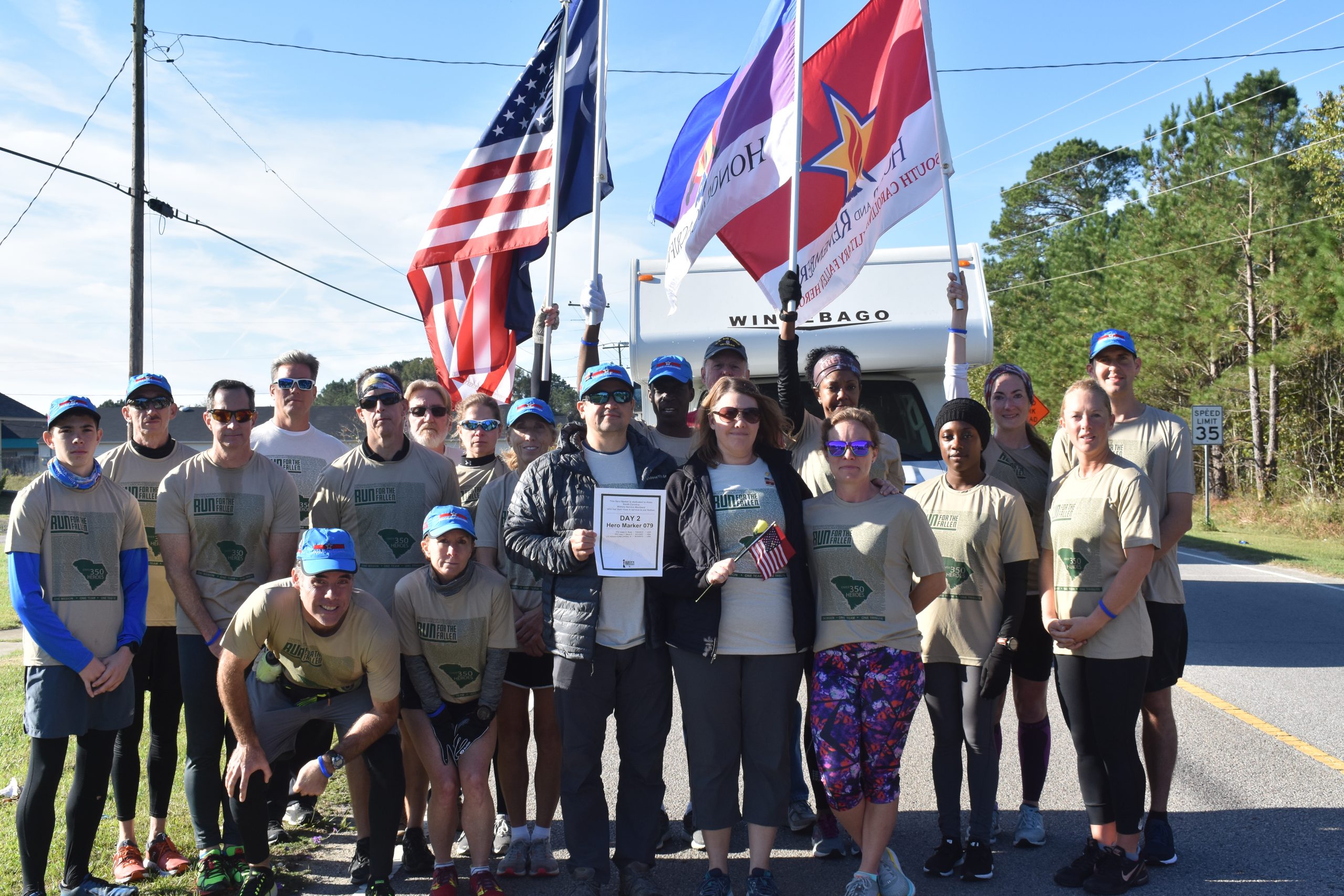 HOW IT WORKS
On the fourth weekend of October, we run across South Carolina to raise awareness for the lives of those who fought and died, to rejuvenate their memories and keep their spirits alive and to aid in the healing process for the South Carolina families whose lives have been affected by war.
Pre-staked Hero Markers are placed approximately every mile of the 122-mile route.  The Hero Marker has the date and time the Core Run Team will arrive and a list of the heroes being honored at that marker.
Runners carry 4 large flags - American, State, Honor and Sacrifice, Honor and Remember - in addition to a Hero Card with a list of the heroes being honored on that mile.
Upon arrival at the Hero Marker, runners and support crew will come to attention, read aloud the hero's names, dates of death and branches of service.  During the reading of each name, a small American flag and Honor and Remember flag will be raised and then ceremoniously planted in the ground (nothing will be left behind).
Runners and crew will render honors (hand salute), pay their respects to family members present, retrieve the flags and next Hero Card, and then continue to the next Hero Marker.  This is all accomplished in 90 seconds or less.  There will be no hesitation, as other families are waiting ahead.  Each mile is specifically allotted 10 minutes total time.