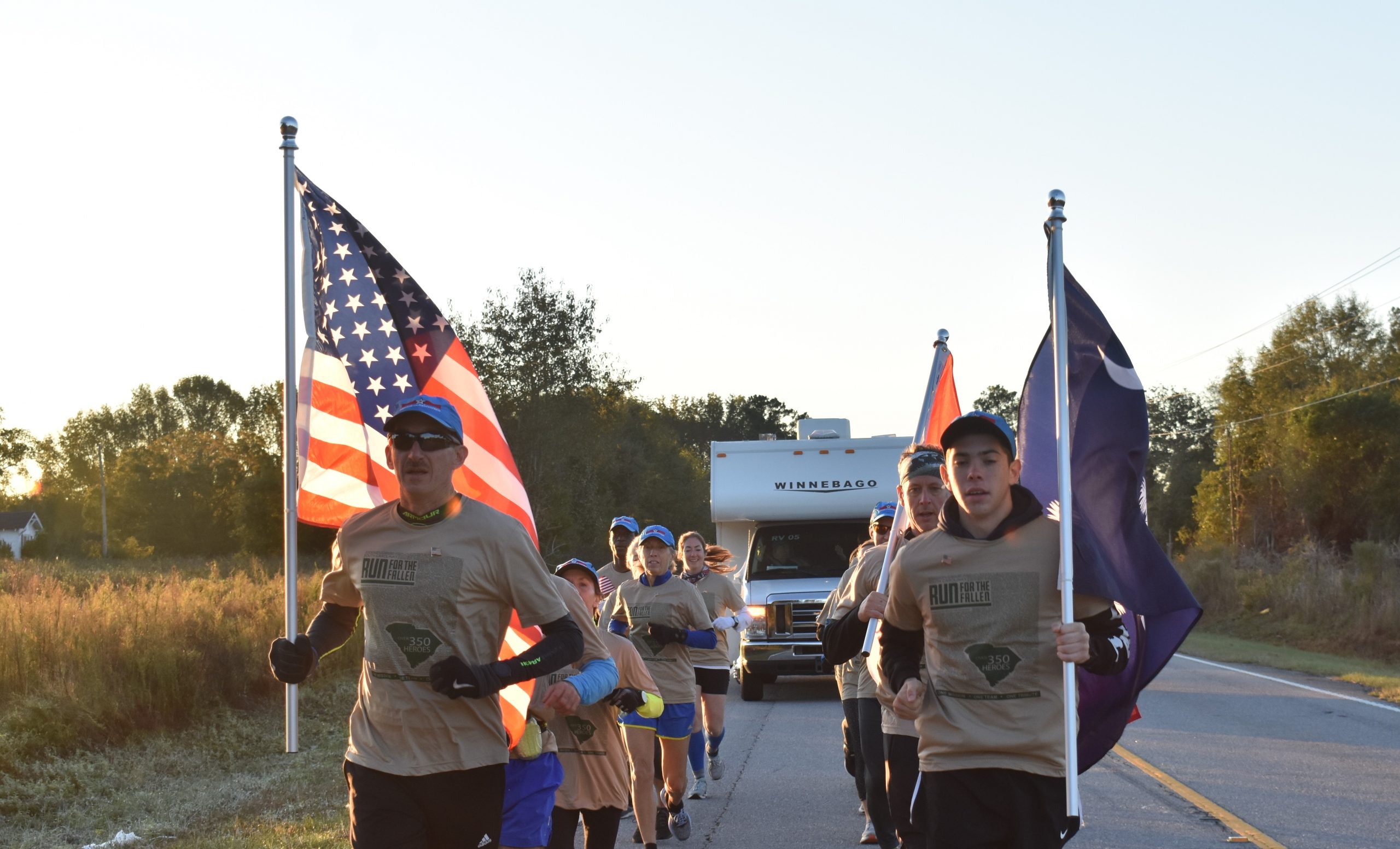 RUN
One Mission ~ One Team ~ One Tribute
Each mile of the Run is dedicated to South Carolina Heroes, and the Core Run Team will stop at every Hero Marker and call out the names of heroes assigned to that marker.  The intent is to create a 122-mile long memorial trail through South Carolina.
Hero Markers
The end of each mile during the Run is designated as a Hero Marker, and South Carolina heroes are assigned to each.
Hero Marker locations are pre-determined and will be marked by placing a marker with Hero Marker number, hero names, date and time of arrival.