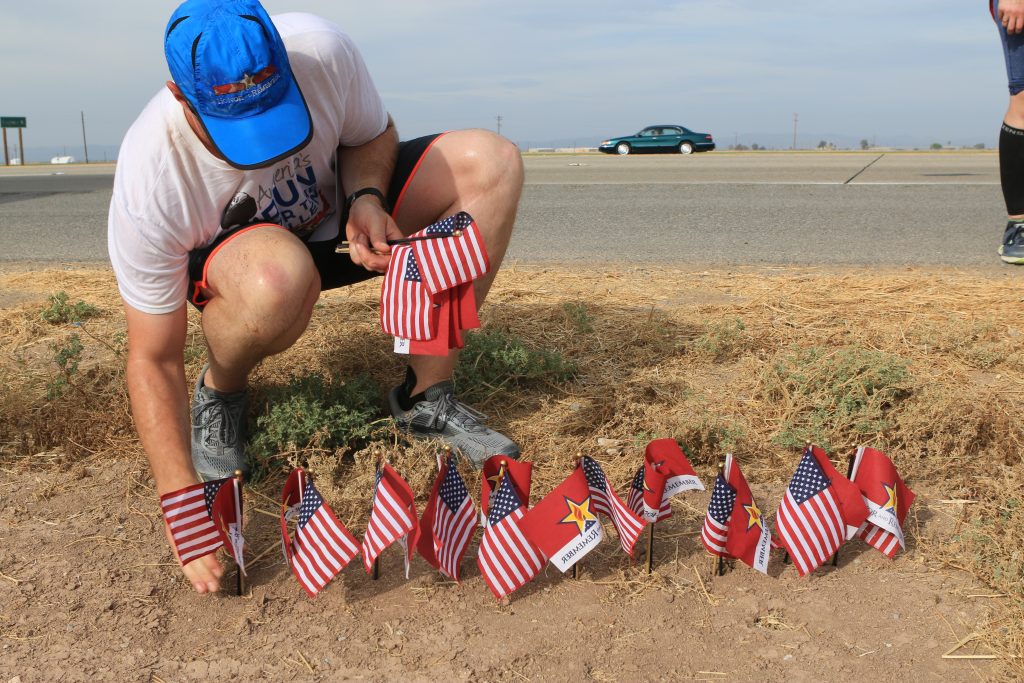 One Mission ~ One Team ~ One Tribute
FOR 2020 - ONE DAY ONLY - 36-MILES
Each mile of the Run is dedicated to South Carolina Heroes, and the Core Run Team will stop at every Hero Marker and call out the names of heroes assigned to that marker.  The intent is to create a 122-mile long memorial trail through South Carolina.
Caution: each Hero Marker is placed approximately one mile apart.  Some placements may not be along road conditions that are conducive to safely standing on the side of the highway.  Please use wise judgement when waiting for the runners to arrive, safety for all is our number one concern. You may want to consider standing at another marker in a safer location. 
Hero Markers
The end of each mile during the Run is designated as a Hero Marker, and South Carolina heroes are assigned to each.   Hero Marker locations are pre-determined and will be marked by painting that particular Hero Marker number at the designated spot on the road or shoulder as well as placing a Marker with number, names, date and arrival time.
Please click on route day maps for the location of each Hero Marker to find expected arrival times of the Main Group and other pertinent details.
Question...can a family member, friend or comrade run with the Core Team for their mile?
Answer - Yes, but due to our tight schedule, they must be capable of keeping pace with our team members, typically an 8-9 minute/mile pace.  Ideally we would have you join us for the End of Run ceremony at the State House in Columbia where all families will have the opportunity to walk a 1/2 mile loop with the runners in honor of their loved one.